The winter finale of Agents of S.H.I.E.L.D. aired last night, and we wanted to talk about it. Problem is, we're both busy, and when we're not busy, we're lazy.
So, instead of giving you a lengthy spoiler-filled review, we thought we'd mix it up a bit. We're not going to post a review, but simply our (live) reactions. Don't worry, it's not long. But we don't hold back with the language, so language warning?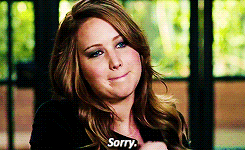 We do this for pretty much every episode, because it's rare that we are able to watch them together. So we just communicate our reactions via whatsapp – one of us spoiler-free, of course, so that the other one can live the full excitement of watching the episode without knowing what is about to happen.
Oh, and sorry about the background of my whatsapp chat…
Here we go:
In all the excitement, I misspelled Tatooine. I'm sorry.
As you can see, there were a few unexpected twists, and the cliffhanger… well, it's a clifhanger all right.
All in all, a very enjoyable episode – and one hell of a winter finale! I don't want to wait till March 8th to see what comes next, because seriously, they're f*cked. And I want to see how they handle that.
Rating? Outstanding. Because these are the kinds of reactions that I want to have while watching an episode with a cliffhanger that's supposed to make me want to impatiently await the next episode. Thank god Agent Carter is back on January 5th to fill the gap.
Update: I've just been told that the Agent Carter season 2 premiere has been moved to January 19th so it doesn't interfere with President Obama's speech on January 12th… Sucks. But I guess that means there won't be any week-long gaps between episodes? We'll see, I guess.