This Top Ten Tuesday shouldn't be too hard – after all, we spend a scary amount of our free time watching TV-shows.
1. Supernatural
The story of these two co-dependent brothers that keep screwing up the world and then saving it again and again is an emotional roller-coaster that we have talked about often enough, so Supernatural being on this list should not really come as a surprise.
2. Agent Carter
In our opinion, it's one of the most underrated TV-shows out there, and it sucks that they cancelled it. Not only is Peggy Carter a badass female lead that shows the audience she is so much more than just Captain America's love interest, but the relationship between her and Jarvis alone is worth watching.
3. The Flash
As far as DC superheroes go, this one's our favorite on TV. It's an cool show with an adorkable Barry Allen and a good sense of humor. We're excited to see how they're gonna to Flashpoint next season!
4. Sherlock
Even though they take forever to make new episodes, they have proven time and again that it's well worth the wait. It's a fantastic show with a great modern day Sherlock Holmes and intense cases for Watson & him. Here's a tiny tip, though: if you can't wait to see more of Sherlock Holmes and Watson, check out Elementary – it's also fantastic, and puts a nice twist to the classics, and not only by having a female Watson. Plus, they take a lot less time to make new episodes.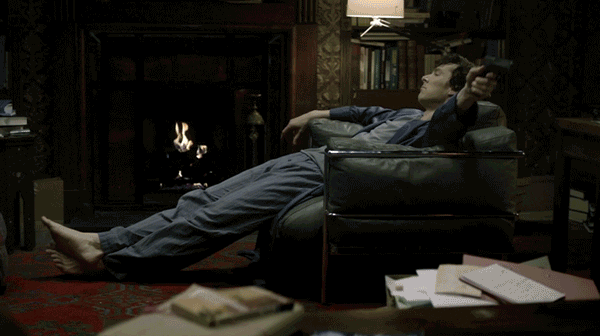 5. Daredevil
The dark and gritty tone of the show, the great stories and the fantastic acting make this one of the best shows out there, and thank god it's a netflix show – that way we didn't have to wait for the new episodes but could just binge watch the whole season. When's season 3 coming again?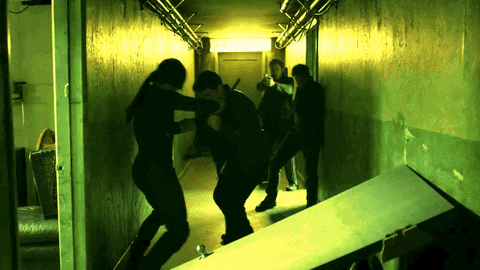 6. Jessica Jones
Although similar to Daredevil in tone, Jessica Jones is a completely different watch than Daredevil. Jessica is a somewhat anti-heroic hero with a good story arc, a fantastic villain, and a kick-ass female lead that doesn't take shit from anyone. It's amazing!
7. Criminal Minds
This is one of my personal favorites (Frodo's not into crime-shows). I've loved this show since I was old enough to watch and understand it, and I wanted to because a Profiler just because of this show. They have a great cast and creepily smart stories and even after 11 seasons still manage to almost give me nightmares.
8. Gilmore Girls
This is one of Frodo's shows. "Because you have to love the Gilmore girls. They are amazing characters. And you have to love Stars Hollow with all the crazy people there, and all the talking and eating and coffee is just nice to watch. It's a feel-good show, even with all the drama."
9. Rizzoli & Isles
I've been in love with this show from day one – mostly because I love the sarcasm in this show, especially Jane's. It's too sad it's ending, although I guess I'm grateful it's ending before it has a chance to turn into something that goes on and on and gets worse with every episode…
10. Game of Thrones
This belongs way up there on the list, but I've read somewhere that the first and the last things in a list are usually the ones people remember. It took me a long time to get into this, and it's only been a couple of months since I've watched it, but I have not regretted it. It took a while, but I fell in love with this show as much as Frodo said I would, and I can't wait for season 7! It's hands down the best (fantasy) show out there, with amazing sets and great characters and lots and lots of feelings.