This week's topic is All About Audio, and because we love music as much as the next person, we thought we'd tell you about ten songs we love at the moment – it changes a lot, because we are rather obsessive personalities (surprise!), and are somehow always compelled to listen to a new song we love over and over until we grow tired of it.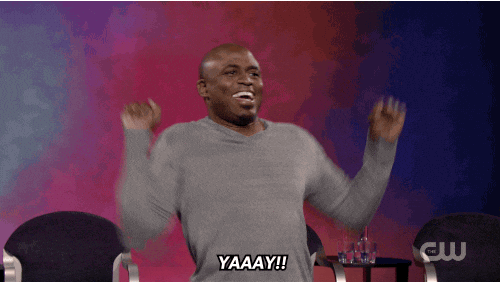 Shall we?
1. "I'm So Sorry", Imagine Dragons
This is one of the very few songs that we discovered a while back and still listen and sing along to every time. It makes us feel badass and awesome, and walking down the street listening to it is just a great feeling.
2. "Castle", Halsey
That woman has a lot of fantastic songs! Her voice, the rhythm and the text make this song perfect for feeling like a badass, kickass fantasy warrior princess about to take down an empire. It also fits perfectly to A Court of Mist and Fury, so we both listened to it about a gazillion times after finishing the book.
3. The Game of Thrones Main Title by Ramin Djawadi
Because it's epic and has a tendency to get stuck in our heads at random moments, making us hum in public to out us as the freaks we are, which is always fun!
4. "Up in Flames", Ruelle
Again, it just makes us feel badass.
5. "World On Fire", Les Friction
This one's just powerful and epic – and someone made a great Supernatural video with it!
Link to video (because apparently I'm too stupid to put it here directly): https://www.youtube.com/watch?v=hQBJwATuTsg
6. "I See Fire", Ed Sheeran
Not only is it, in our eyes, the best song ever written for a movie, it's also beautiful and fantastic, and even after all these years since we first heard it during the credits of Desolation of Smaug, we can still listen to in, and somehow it always ends up being stuck on repeat.
7. "Victory Over The Sun", Biffy Clyro
I have no idea what it is about this song, but it's amazing. Although I sometimes tire of it, I can still listen to it after a period of time, and remember times in New Zealand when we heard it too often, because we only had limited music, and had a fence to paint. Oh, the nostalgia of freezing weather, the nicest host family anyone could ever wish for, and the smell of paint stuck to our hair!
8. "Arsonist's Lullaby", Hozier
It played at the end of an episode of Teen Wolf, and I really can't put my finger on what it is about this song, but it is also one of those I love, then hate because I've listened to it too often, only to then return to it after a while. "Don't you ever tame your demons, but always keep 'em on a leash", right?
9. "The Hanging Tree", James Newton Howard & Jennifer Lawrence
When I read the lyrics in Mockingjay, I was not impressed, but my God, Jennifer Lawrence and James Newton Howard manage to give me goosebumps every time! It's powerful in the simplest way, beautiful and sad but epic, and Jennifer Lawrence's voice just perfect for it. What can't that woman do?!
10. "You Don't Own Me", Grace ft. G-Eazy
Anyone who's seen Suicide Squad would recognize this song, although it's not exactly the version used in the movie. I like this one better, though; which is mostly due to the fact that my search for the soundtrack spat it out, and it wasn't until I watched the movie for a second time that I realized it wasn't the same. But by then, I had already listened to it too many times to change it to the "right" one. So yeah.