It took forever for this movie to come out in this country, but now it finally has! And I've seen it, so now I want to talk about it.
Spoiler alert!
The characters:
Let me just start by saying that it fucking blew my mind that these women are real people! Why is it that there were these women who played a key role in the early days of the Space Program – something that everyone knows about – who calculated all that shit in their minds and all everybody talks about are the astronauts? I mean, don't get me wrong, the astronauts are cool and all, but holy crap, these women are geniuses, and I never even heard their names.
So, back to the movie. The characters, especially the three main, were amazing! Badass, well-written, three dimensional, real, funny, smart – everything I had hoped they'd be and so much more!
Seriously, they're badasses, all three of them. And loyal to each other and every other black woman they work with; especially Dorothy. Mary just does not take no for an answer, which is amazing, especially in time of Segregation, and Katherine is just so goddamn smart that even the most racist and sexist men she works with have to admit that she's something special.
The acting is spot-on. Taraji P. Henson, Octavia Spencer and Janelle Monaé own these characters and bring them to life in the best way possible. (Everyone else was good too.)
The writing:
The dialogues are great. Dumbed-down in a way for the normal people among us, but without taking away from the genius of these women, so that I – who absolutely suck at maths and physics – understood what they were doing, and was blown away by it.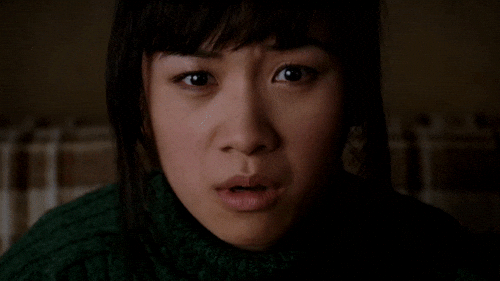 The other characters are well written too. I like the little love story for Katherine, especially because there is no drama, and it takes away nothing from her story at NASA.
I wonder, though, if her boss was made nice for the movie so white people wouldn't feel all that bad because hey, that one dude is a good guy!; or whether Katherine actually had a boss who cared little for her race and gender.
The plot is fantastic. It's written in a way that kept me on the edge of my seat because I was worried about the stories of these women. I mean, it could very well have ended in a very different way; but they persisted, and they fought for their places, and they won. They changed history, and if that's not inspiring, I don't know what is.
All in all, this movie is fantastic. Seriously, it's one of the best movies I've seen in a while – and it's even better because they're real stories, and these women are amazing. My white mind has been blown.
Rating: Outstanding! I laughed, I was tense, I cried a little, I had fun, I learned something. And, most importantly, they're stories are just so damn inspiring. Everyone should go see this movie, woman or not, and whatever color your skin has, because it's a movie everyone has to see, and everyone can enjoy.
I'm sorry this review is such a mess, but I just can't put into words how much I loved this movie!